The Table Showcase
08/27/2022 06:00 PM - 09:00 PM PT
Description
(Flourish San Diego is the proud fiscal sponsor of The Table. All contributions from this event directly support the work of The Table.)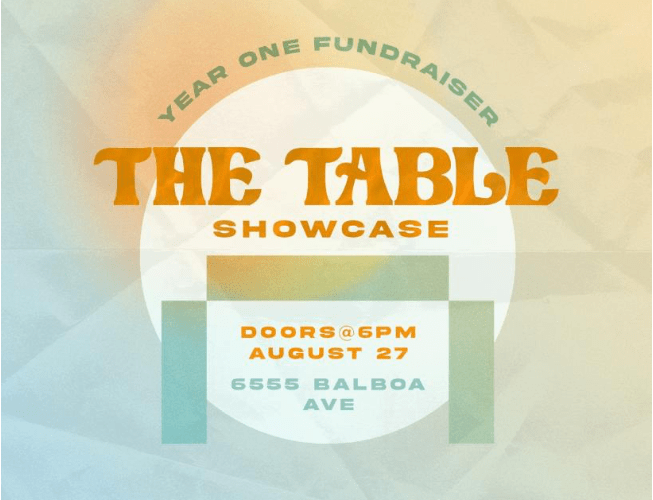 Come on in!!! The Table has been set and we can't wait for you to be the very first to hear the stories & songs of the pilot artist cohort.
About this event
Dear Reader,
We have prepared an exclusive look for you of the content and art produced from our first year, at The Table.
Each artist has purposefully chosen you, to be the first ones to experience our collaborative album in a live show experience.
Come ready to receive.
The experience of The Table is unlike any other artist cohort of its kind. We cannot wait for you to experience a taste of the generosity that we too have tasted.
------------
There is no cost to attend.
Instead we will share the story of The Table Cohort & invite you to consider the ways in which you can support, or partner with us as we pull up a seat for the next set of artists. If you are not able to attend the event, but would still like to contribute, you can give here.
This Year's Artists
Haley Montgomery - Lizzy King - Shua - Ben Parks - Leah Ford - Sophia Elizabeth - Matt Jennings - Faith Wake - Kyle McMillan - JB Verances - Janet Blair - Ben Dulay
See you there!